Tommy Young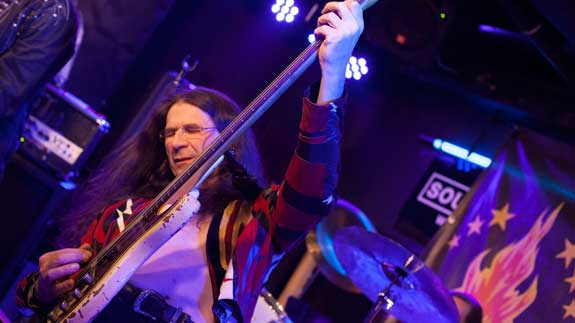 FACTS
Tommy Young
Yes, I'm back on the road !
Plays: the bass guitar
I like my Warwick bass
and my Sandberg bass,
my Trace Eliott amp
and my Gallien Krueger amp !
What a big sound !
Born: in Vienna
I love my hometown
So I'm still here !
Music: It's great to play hardrock
with the wonderful guys of Stiletto !
All started with hardrock
a long time ago !
HISTORY
Bands: Lästerorchester, very political !
Excalibur, a big time with my brother !
Ballroom Blitz, really a 4 year thrill
from Budapest to London !
since March 1993: Räumungsalarm, again very political
since September 2005: Stiletto, big crazy hardrock !
2009 - 2012: LieAsS, Morbid Loop Metal
1. CD 2009, 2. CD 2010, 3. CD 2011
2010 - 2011: BPB Barbara Pak Band
since November 2011: The Rock Communion
Rockklassiker aus den 70ern
since January 2012: Blackest Sabbath
The Austrian Black Sabbath Tribute Band
since January 2013: Whiskey on the Roxx
Rock-Covers

LINKS