Mark Steel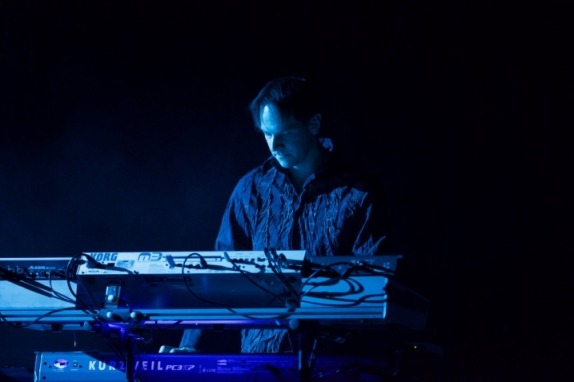 FACTS
NAME: Mark Steel
LIVES IN: Vienna
I started to learn classical piano when I was 6 years at the Music School in Hinterbrühl.
At the age of about 16 I was asked to be part of a new project called Fangalor,
we played our own songs as well as covers.
After some time, our drummer left the band. We stayed in contact and played some gigs
in different line-ups in the old PLANET MUSIC under the Label Classic ROCK NIGHT.
After that, he asked me to play with him in his new band called STEAL.
But STEAL broke up a few months after I joined.
At this time Stiletto was searching for a substitute keyboarder.
Stiletto got my number from STEAL's bassplayer and called me to ask whether
I was interested in coming for an audition.
I loved the rocky music they played with shredding guitar lines, so I visited their rehearsals a couple of times.
The band liked my keyboard skills so,
they decided to play with 2 keyboarders at that time.
After 2-3 years I had to leave Stiletto because I needed the time to help build up a new Pink Floyd cover project.
When keyboarder Charly Q, from Stiletto left the band,
I returned to rock the stage with them again and keep on rocking ever since.